INVEST IN WHAT LASTS
A contemporary farm family putting faith first
I never would have dreamed when my kids were small that one day, we'd all work together in a business I created. And that one of those ventures would be a family farm – it's exceeded mine and my wife's wildest dreams. The farm not only provides quality Georgia Grown foods for families across the southeast, but also a lot of fun through deer and quail hunting and hosting other families and ministries.

LEARN MORE
A VALUABLE EDUCATION
"And into the field I go to lose my mind and find my soul." Anonymous
I learned about the value of a hard day's work when I spent summers working on my uncle's dairy farm. Early to bed, early to rise really meant something. Integrity, honesty, ownership, getting a job finished by doing whatever it took – these are all principles I learned from working on the farm, and they remain top of mind and top of my list today. These are the things I want to impart to my grandchildren and others who spend time at the farm. A farm is one of the best places to gain this type of perspective.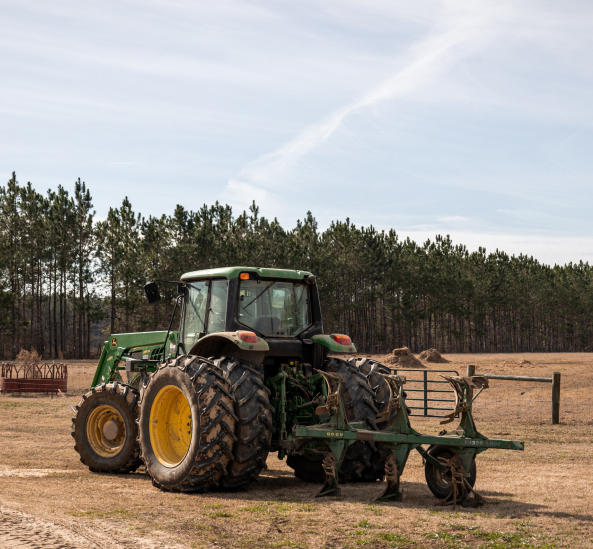 WORK HARD PLAY HARD
Farm Days at Rock House Farm
Each year, we host a Farm Day where children with cancer and their families spend time on the farm. We play, we ride, we shoot, we fish – the kids get to be kids, away from the hospital and treatments. They laugh, run and get dirty. It's wonderful to see the enthusiasm when they bait a fishing hook with a worm for the first time, or sit atop a horse, or see a crop growing from the ground. It's our joy to get to share in this with them.

LEARN MORE